About Electric Therapy Tattoo Studio
My name is Reinhilde Debruyne a.k.a Ardie and I'm a tattoo artist and illustrator from Hulste.
My tattoo styles include illustrative blackwork, neo-traditional tattoos, trash polka and neo-japanese tattoos.
All styles have my bespoke illustrative touch to them and are always uniquely designed for you.
I do colour work, but also black and grey. I love a complicated large project!
If you want a custom piece, send me your ideas and we'll figure something out together!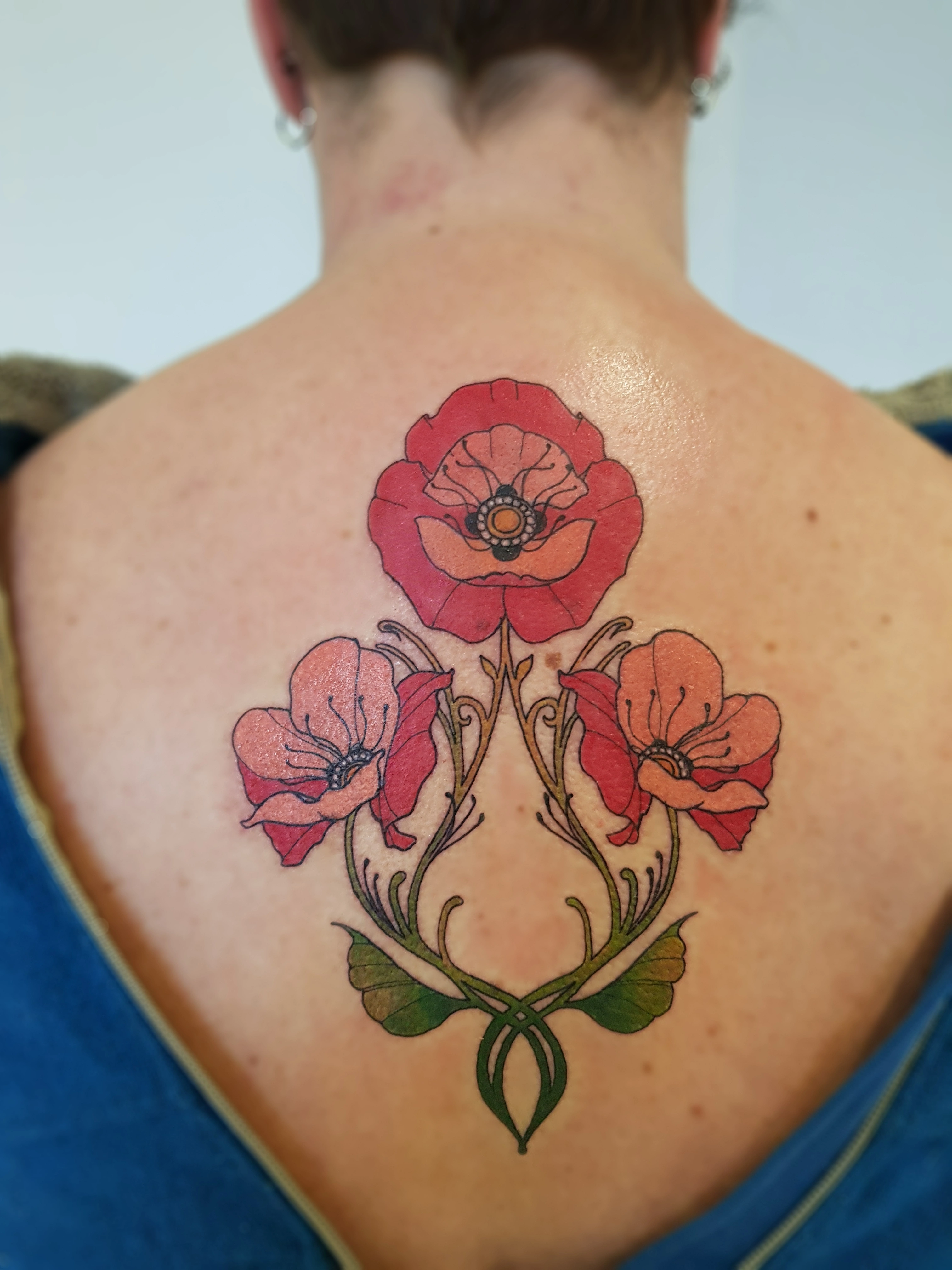 Art Nouveau Tattoo
Coloured Art Nouveau tattoo of roses.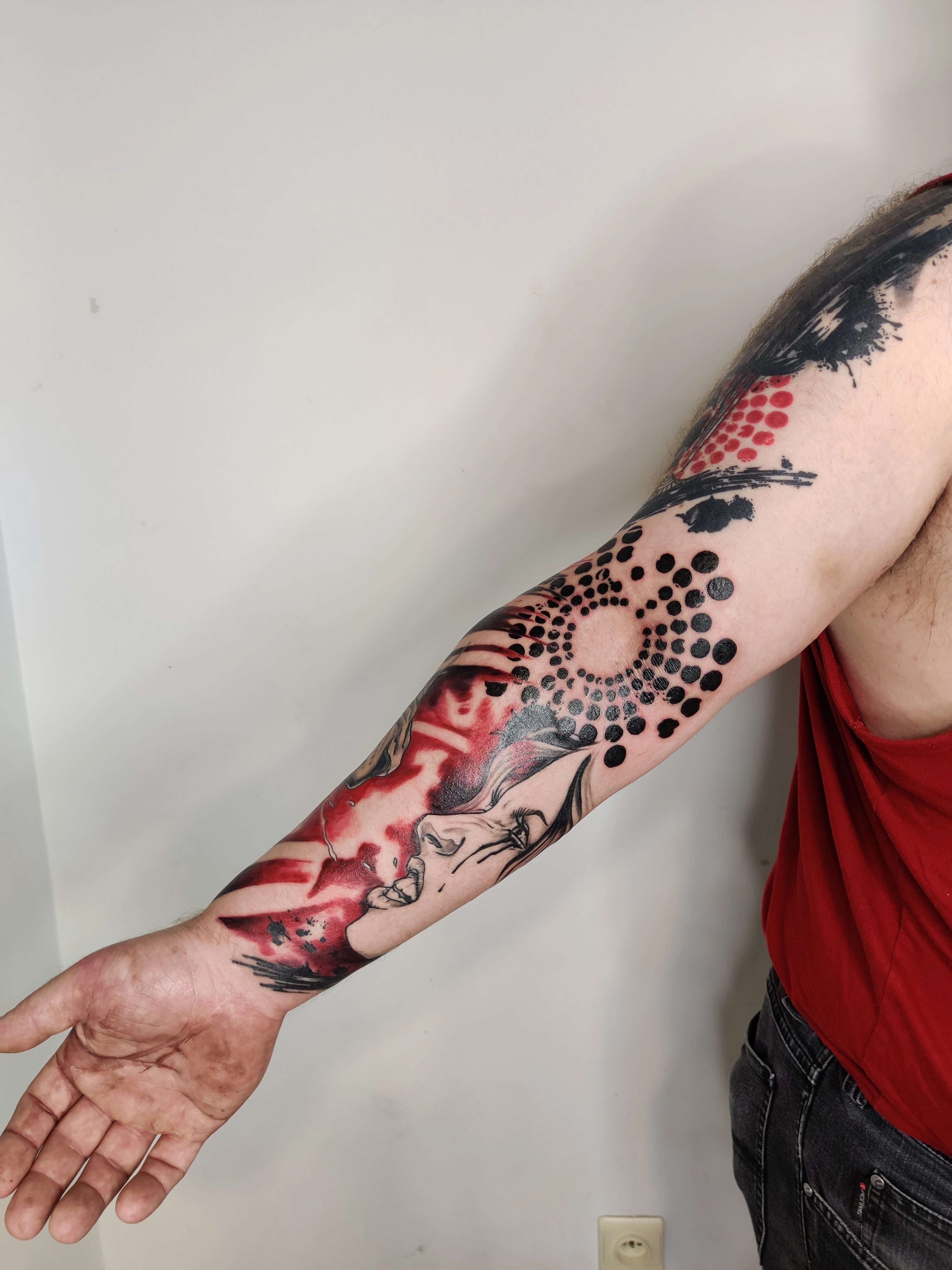 Trash Polka Tattoo
Trash polka tattoo of a lion standing face to face with a fierce woman.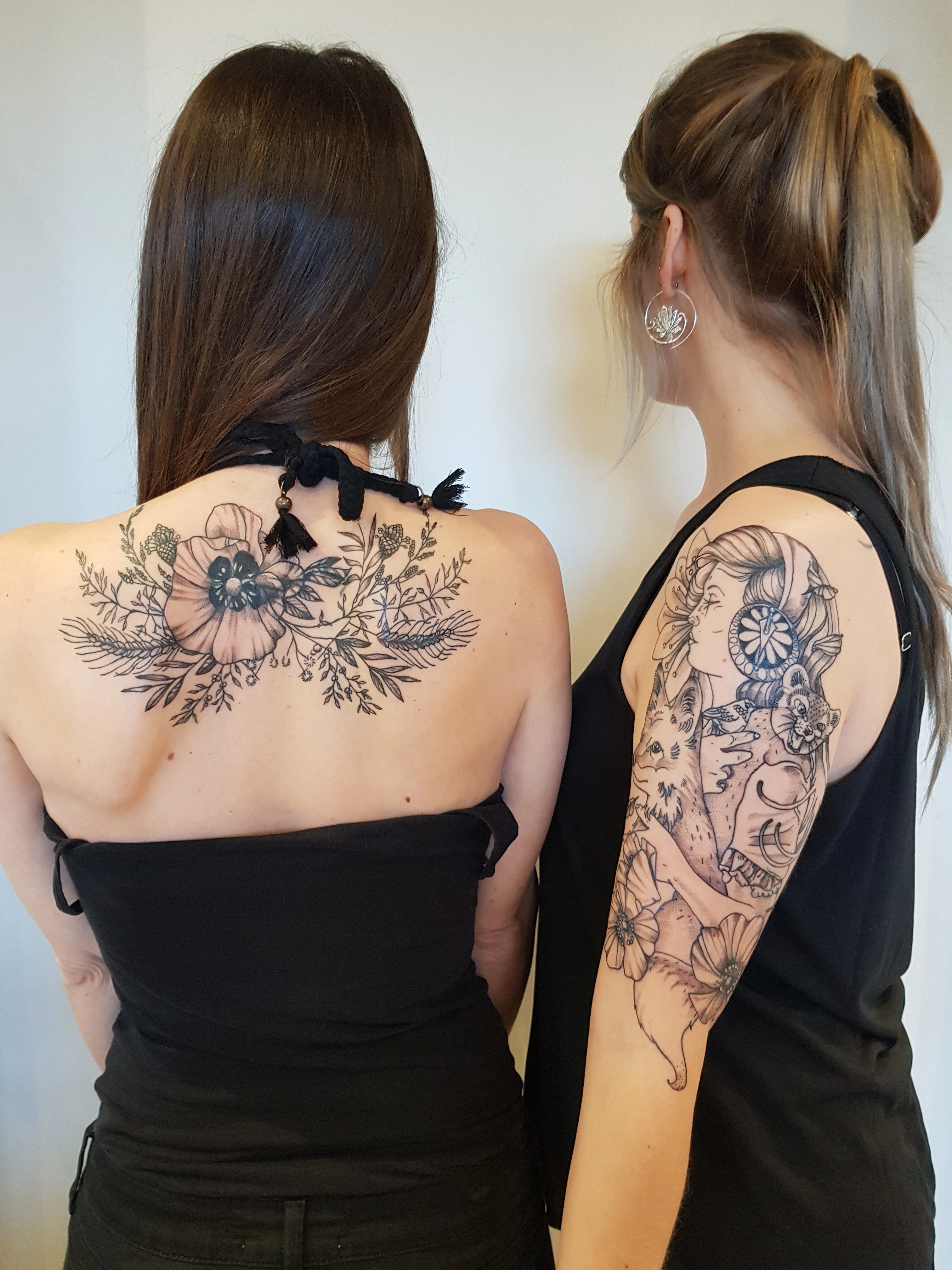 Illustrative Blackwork tattoo
Illustrative Blackwork
Cover-up
---
Portfolio
Check out some of my latest work.
Ready to get your tattoo?